Welcome to the
American Academy of Hair Restoration Surgery
Are you ready to take your business to the next level?
School of Hair Loss & Restoration
From hair loss fundamentals to full surgical training, the foundation of the Academy is built on preparing you to succeed in the Hair Loss Industry.
School of Business
There's much more to running a thriving practice than what goes on in the operating theatre.  We've brought together a team and a curriculum to amplify your practice.
Virtual Training
in Immersive 360
°
Enjoy both live and recorded learning experiences from the comfort of your office or your home with an option to watch with your personal VR headset. It's like you're standing right there with Dr. Anderson, but no travel required! 
Surgical Curriculum
As a qualified physician, you'll learn all of the ins and outs of robotic hair restoration surgery. That's a given. But at the AAHRS, we step it up to the next level… you'll also learn specialized techniques for precisely designing each procedure to give your patients award-winning results.
The topics covered in the outline cover the curriculum at a high level. The faculty has options to cover these topics in multiple formats including online distance learning, small group lectures, and hands-on training at the Anderson Center for Hair in Alpharetta, GA.
1. Preoperative Topics
Preoperative Considerations

Male-Pattern Baldness
Women and Hair Loss
Medical Management for Hair Loss
Hair-Loss Diseases and Hair Restoration
The Hair Cycle
Types of Hair Loss
Hair Replacements, Hairpieces and Wigs
Camouflaging Products
Consultation and Preoperative Planning

Other Topics;

Standardized Photography;
Office Management and Leadership;
Marketing
2. Operative Topics
Operative Set-Up;
Key Instrumentation and Materials;
Operative Procedure;

Hairline Design;
Patient Preparation and Anesthesia Considerations;
Donor Harvesting and Trichophytic Closure;
Recipient-Site Creation;

Basic Principles for Recipient-Site Creation;
Male Hairline Recipient-Site Creation;
Female Hairline Recipient-Site Creation;
Temporal Point Recipient-Site Creation;
Lateral (Parietal) Hump Recipient-Site Creation;
Midscalp Recipient-Site Creation;
Crown/Vertex Recipient-Site Creation;
3. Post-Operative Topics
Postoperative Instructions and Advice;
Identifying and Managing Complications;
Donor Harvesting;
Recipient-Site Creation;
Managing the Postoperative Patient Relationship;
About the AAHRS
The American Academy of Hair Restoration Surgery was founded by Dr. Ken Anderson of the Anderson Center for Hair in Alpharetta, GA.
Mission
Our mission is to provide training to all levels of medical and non-medical professionals alike to elevate the Hair Loss & Restoration industry. Access to in-depth training for all levels of staff will lead to the more consistent care and safety of patients, and improved aesthetic results.
Other Training Formats Available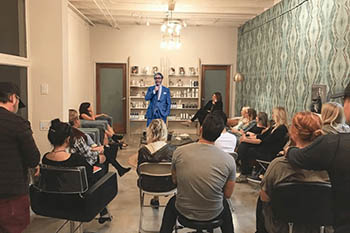 In-office Training
Interested in having our team come onsite to train your whole staff? We can do that! Private classes are tailored to fit the education level of participants and scheduled based on availability.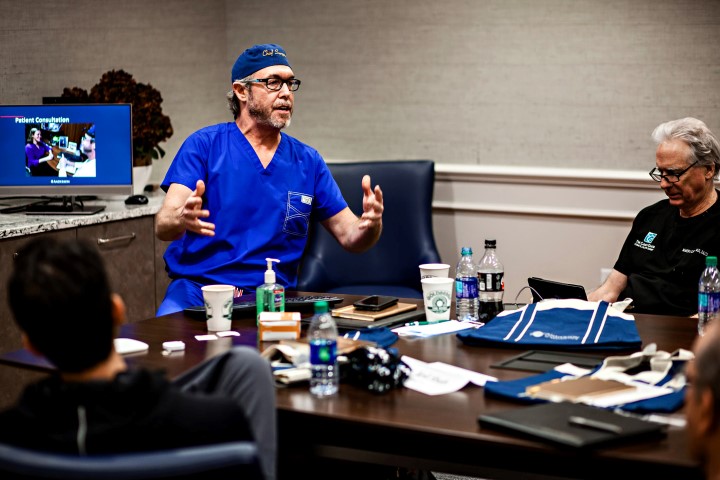 One-on-One Consulting
If you've covered the basics and have more questions, or if you want to take a deeper dive into how to integrate hair loss into your business. Consulting is offered as a monthly subscription, by phone or video conference.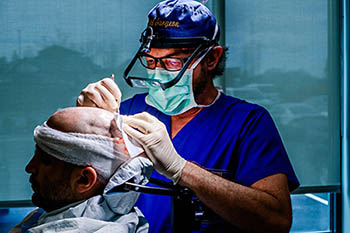 Immersive Onsite Training
Our training center is located in the rapidly-growing city of Alpharetta, GA, 15 miles north of Atlanta. We offer site visits and 1-, 2-, and 4-week immersive training options for qualified MD's who have completed online training. 
While it's almost impossible to build a winning business single-handedly, it's absolutely possible to do so with the right team. And in our modern world of endless data, finding sources you can trust is exceedingly difficult. We've solved both of these challenges by hand-selecting top faculty, staff, and partners with longstanding reputations in their field and strong connections to the community. 
Click or tap each picture below to learn more: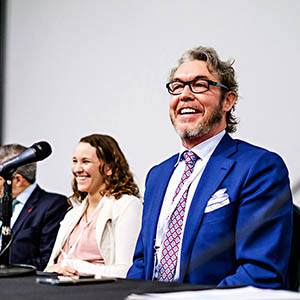 Dr. Ken Anderson
Founder & President, AAHRS
Dr. Ken Anderson is a double-board certified facial plastic surgeon who has dedicated his career to the treatment of hair loss since 2003.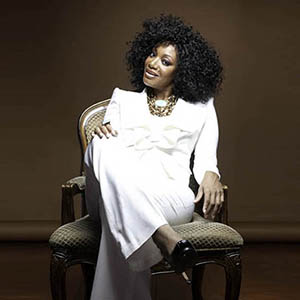 Toni Love
International Educator, Author
Toni Love is an international platform stylist and educator, with instructor's licenses in Cosmetology and Barbering, and is a twice-published author.
Bex Mitchell
Practice Manager, Anderson Center for Hair
Bex Mitchell is the practice manager at Anderson Center for Hair and has more than a decade of experience running medical practices.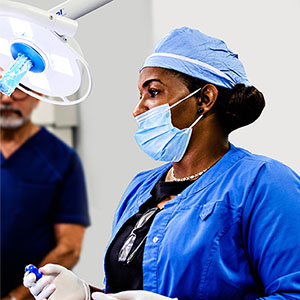 Keisha Williams
Lead Technician, Educator
Keisha has more than 15 years of experience in hair restoration and has trained thousands of technicians across the country.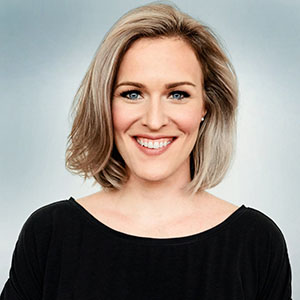 Meghan Channon
Trichologist
Meghan Channon is a Trichologist in residency with the American Academy of Hair Restoration Surgery, under the direction of Dr. Ken Anderson.